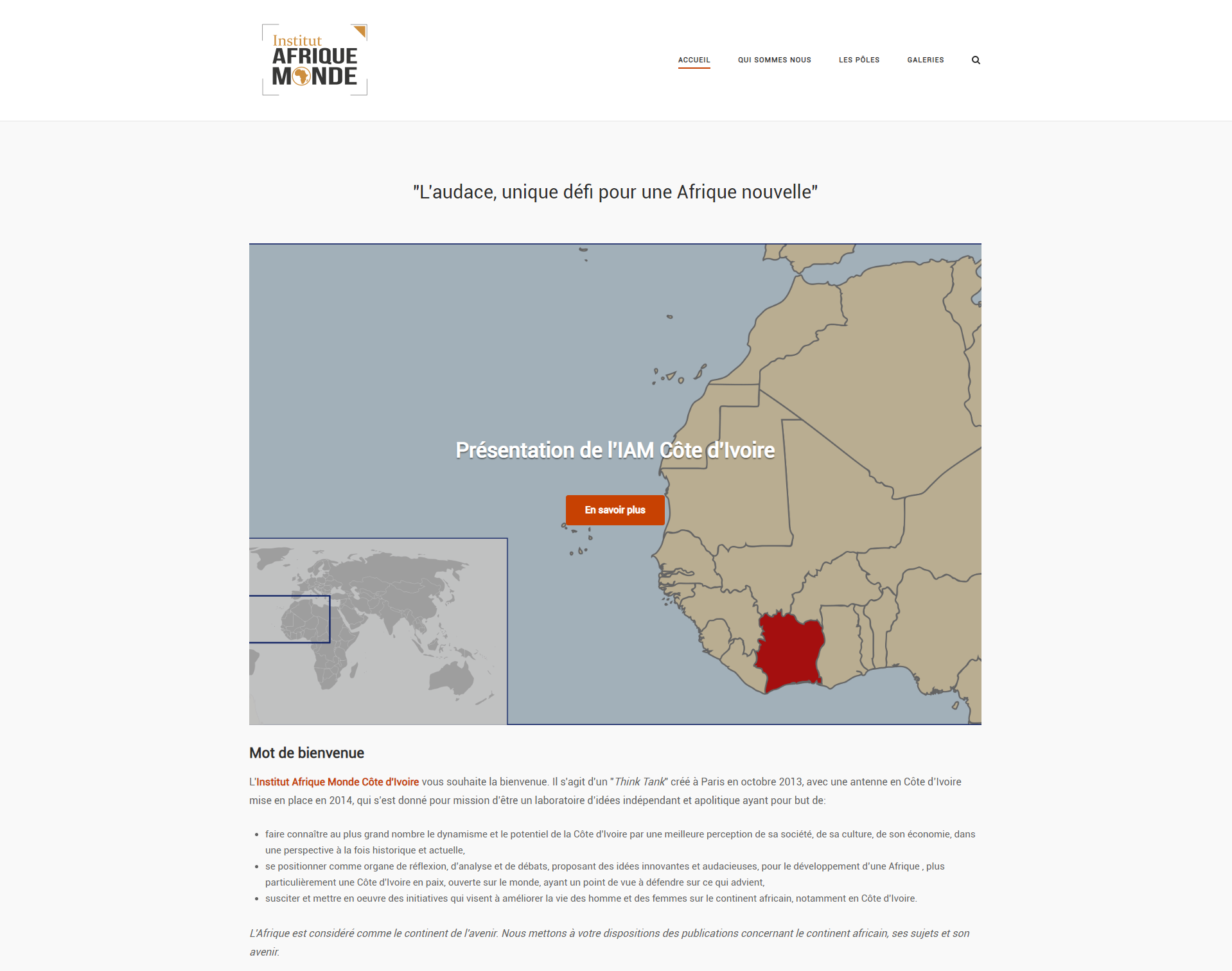 Institut Afrique Monde – Côte d'Ivoire
The Institut Afrique Monde is a Think Tank based in Paris, France. This Think Tank studies many issues in Africa, such as Education, Economy, Cooperation and others. This website is for the office in Côte d'Ivoire. The website is available in French and English.
The site has been built using the most up to date technologies like HTML5, CSS3. WordPress has been the content management system of choice due to its extreme flexibility.
Categories: Front-end, Webdesign, Wordpress
Tools: HTML, CSS, Wordpress, PHP
Tags: CSS, HTML, PHP, Responsive webdesign, Wordpress