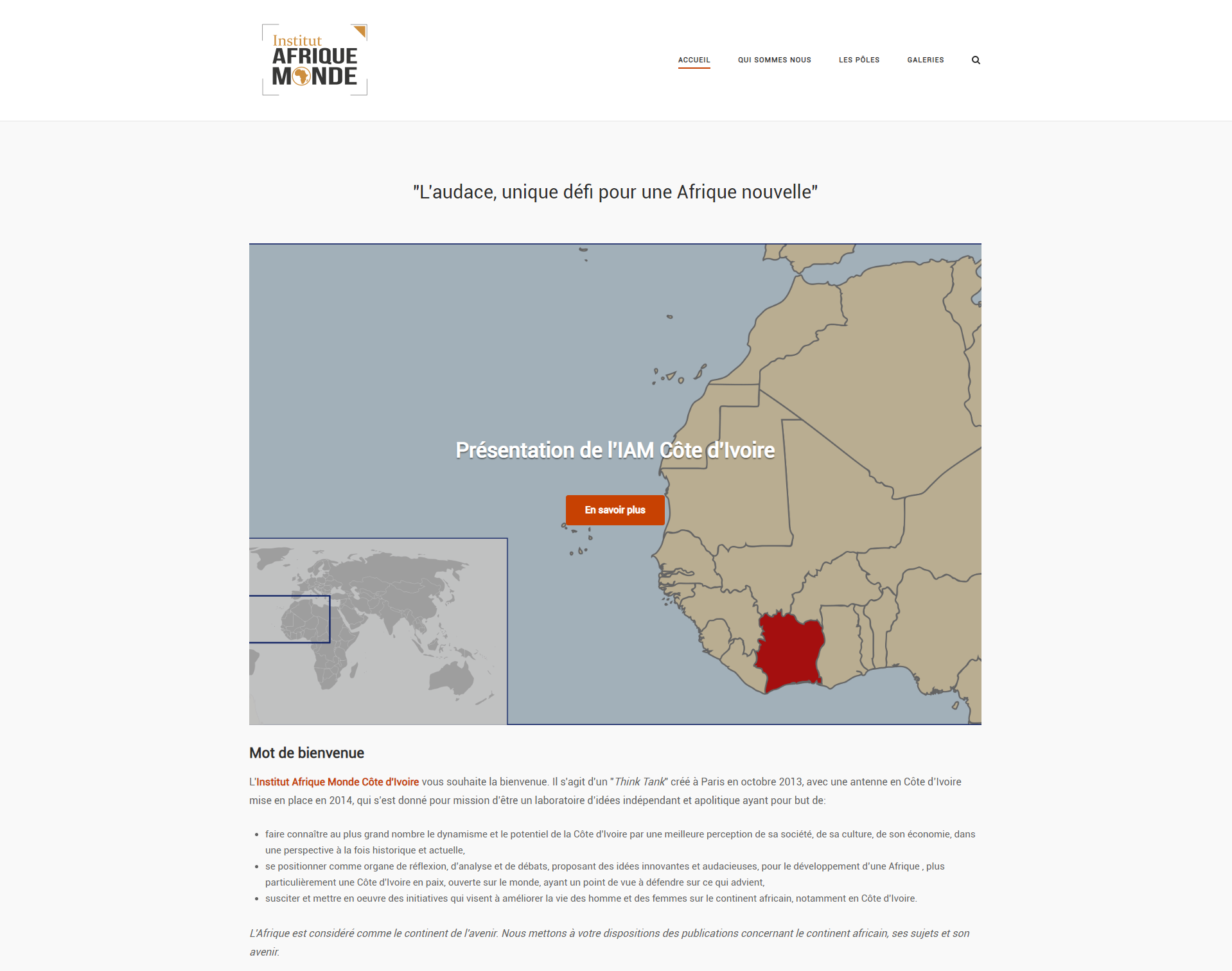 Date of completion: 01.05.2020
Project, URL: https://ci.institutafriquemonde.org/
Description:
The Institut Afrique Monde is a Think Tank based in Paris, France. The website is for the branch situated in Côte d'Ivoire since 2014. The goals are:
to make known to the greatest number the dynamism and the potential of Côte d'Ivoire through a better perception of its society, its culture, its economy, in a perspective both historical and current,
to position itself as a body for reflection, analysis and debate, proposing innovative and daring ideas for the development of Africa, more particularly a peaceful Côte d'Ivoire, open to the world, with a point of view to defend on what is happening,
to encourage and implement initiatives aimed at improving the lives of men and women on the African continent, particularly in Côte d'Ivoire.
The website is available in French and English.
The site has been built using the most up to date technologies like HTML5, CSS3. WordPress has been the content management system of choice due to its extreme flexibility. I used the same webdesign as I used for the main website of the institute.