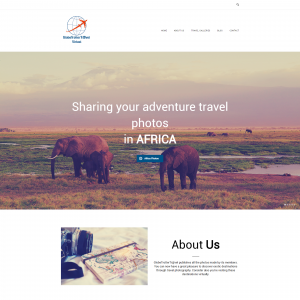 Project, URL: https://virtual.gttravelweb.com/
Description:
I have a great passion on travels and adventure tourism. Because of this passion, I created a startup named GlobeTrotterTr@vel in 2011. This startup has a social networking website based on adventure travels as product. It offers social networking services and possibility for members to connect to travel agancies in exotic destinations like Africa, Asia, North America, Oceania and South America and book for travels. The Virtual website is available in English, French, Spainish and Portuguese and is continuately updated.
The responsive website has been built by using the languages like HTML, CSS and PHP. WordPress is the content management system of choice due to its extreme flexibility.